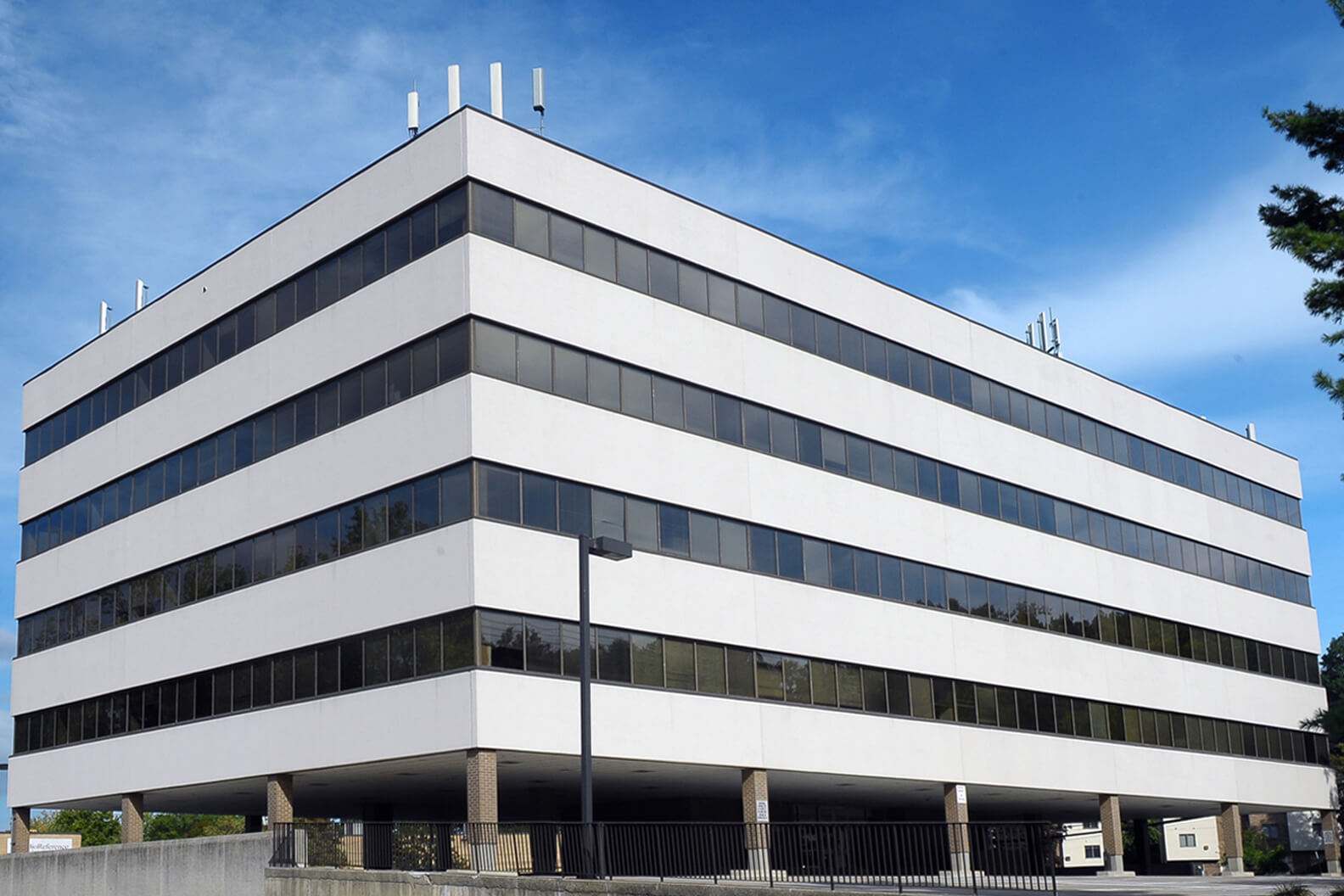 Commercial roofing company Peck Brothers has signed a 5,000-square-foot lease at Elmwood Park Plaza, located at 475 Market Street in Elmwood Park, N.J. The 68,000 square foot office building is part of Elmwood Corporate Park, a 274,000 square foot corporate park owned and managed by Hackensack-based Alfred Sanzari Enterprises.
The lease was arranged by Stephen C. Jennings, Alfred Sanzari Enterprises' vice-president of leasing and marketing; Randy Horning, Darren Lizzack and Mike Guerra of NAI James E. Hanson represented the tenant. Peck Brothers will use its new space at Elmwood Park Plaza for executive and accounting offices. The company provides a range of creative commercial roofing solutions including repair and replacement, preventative maintenance, snow removal, and disaster and emergency response, among other services.
"With capabilities for office, laboratory and warehouse space, Elmwood Corporate Park provides the ideal setting for companies with multi-faceted space needs who desire convenient access to the region's major roadways," said Jennings. "We are thrilled whenever a tenant chooses one of our properties to grow or expand their business, and are pleased to welcome Peck Brothers to Elmwood Park Plaza."
Tenants of Elmwood Park Plaza enjoy covered parking and a location that's walkable to local retail and dining options. The property is convenient to major highways including I-80, the Garden State Parkway, New Jersey Turnpike, and Routes 4 and 46. The George Washington Bridge is just 15 minutes away.
Space availabilities at Elmwood Park Plaza include one 3,000 square foot space and a 6,030 square foot space.
Headquartered in Hackensack, Alfred Sanzari Enterprises is a multi-generation family owned and managed business, and one of New Jersey's premier real estate developers, owners and managers of commercial, residential and hospitality real estate. The organization continues to strategically expand and diversify its industry-leading portfolio through both development and acquisitions. The company prides itself on its integrity and is known for the quality design and construction of its buildings, proactive and responsive property management team and outstanding relationships with its tenants. Many of Alfred Sanzari Enterprises' office, industrial, medical, residential and hospitality properties are iconic landmarks in their respective markets, including the Alfred N. Sanzari Medical Arts Building in Hackensack and Glenpointe in Teaneck.