Our Expertise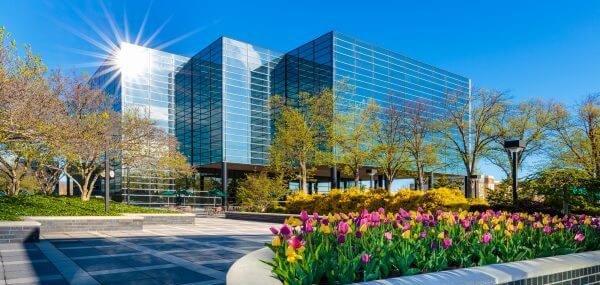 Since 1945, Alfred Sanzari Enterprises has been one of New Jersey's preeminent family-owned and operated commercial and residential real estate firms. Our reputation for operational excellence is driven by our over 75 years of multi-generational experience and vertically integrated in-house capabilities including construction, leasing, finance, operations and management teams. Staffed by our highly experienced team we specialize in the development and management of office, industrial, residential, and hospitality assets. Our long-term ownership strategy enables us to continue our commitment to responsible, modern development that enhances the communities in which we work.
Construction
Alfred Sanzari Enterprises executes a consistent and innovative approach to development focused on complete life-cycle ownership of assets. The strength of this strategy relies heavily upon our construction team which oversees each of our development projects from groundbreaking through tenant buildouts to capital improvements.
Our long-term ownership of each asset allows our construction team to leverage their decades of experience to construct timeless spaces that businesses can be proud to call home. Utilizing the best materials and the most cutting-edge construction techniques while adhering to strict timelines with the assistance of our highly-experienced project partners, each of our buildings truly stands as a testament to our commitment to quality and innovation that allows us to achieve construction excellence in every project.
In addition to a focus on exemplary construction, a deep commitment to community-oriented development guides each of our construction projects. For 75 years, we have recognized that the true mark of a successful real estate project is measured not by the dollars and cents, but by the lasting impact made on the larger community. Prior to and during each project, our construction team works closely with municipalities and community leaders to design and deliver projects that reflect the needs of the local community. This close cooperation ensures that every space bearing the Alfred Sanzari Enterprises name is a point of pride for the company, the tenants calling the building home, and the local community.
Operations and Management
The seamless integration of Alfred Sanzari Enterprises' substantial in-house capabilities is driven by our focus on continued operational excellence. Since 1945, our operations team has been at the core of our business to ensure that each element of our multi-faceted corporate team is working in conjunction with our firm's broader investment and corporate strategies.
At the heart of our operations capabilities is our property management team. With over 200 commercial tenants, Alfred Sanzari Enterprises' property management team has built a long-standing reputation for superior tenant service and promoting long-term tenant retention. We pride ourselves on providing our tenants with high-quality, receptive service to ensure that each of their needs are properly met. As tenant needs change and the market evolves, we also continue to look for unique ways to position our assets to respond accordingly, while embracing the most up-to-date technologies and processes to make for a more efficient and streamlined tenant experience.
Through combining our long-held foundational ideals with the novel application of the latest real estate technologies and processes, we have built the efficient and flexible real estate operation needed to prosper in today's fast-paced industry. Our successful synthesis of each of our in-house teams enables our entire business to build upon more than seven decades of real estate excellence to create a highly modern business rooted in adherence to highest standards of responsibility, ethics and trustworthiness.
Leasing
With over three million square feet of space in our commercial real estate portfolio, Alfred Sanzari Enterprises' in-house leasing team allows our company to respond to the space needs of our current and prospective tenants to find them a home in our extensive portfolio. Whether they are looking for their first space, a renewal, an expansion, or a relocation, every tenant can expect an efficient and responsive leasing experience.
Backed by decades of experience, the leasing team at Alfred Sanzari Enterprises takes great pride in not solely managing leases but cultivating relationships with each tenant. When coupled with our long-term ownership of each asset in our portfolio, this relationship-backed leasing strategy enables us to consistently see strong tenant retention throughout our portfolio and ensure that each tenant can be proud to call one of our spaces home.
Finance
At the core of Alfred Sanzari Enterprises' ability to develop timeless buildings and quickly reach full occupancy in a competitive market lies our financial strength backed by our highly-diversified portfolio and time-tested, long-term financial strategy.
Our financial strength is supported by the company's in-house finance team which provides key insights and guidance on our operations, capital expenditures, acquisition, construction and development activities. Our robust finance capabilities are critical for Alfred Sanzari Enterprises' capital structuring, acquisition due diligence, lease economics, capital investments, land assemblage, asset marketing positioning, and long-term strategic planning.
Comprised of executives with decades of experience in best-in-class financial management of large assets and diverse portfolios, our financial team positions our company as an efficient, profitable and responsible owner, developer, and operator. Their expertise allows us to approach each investment with the long-term strategic financial viewpoint necessary for our firm to successfully meet our investment goals.