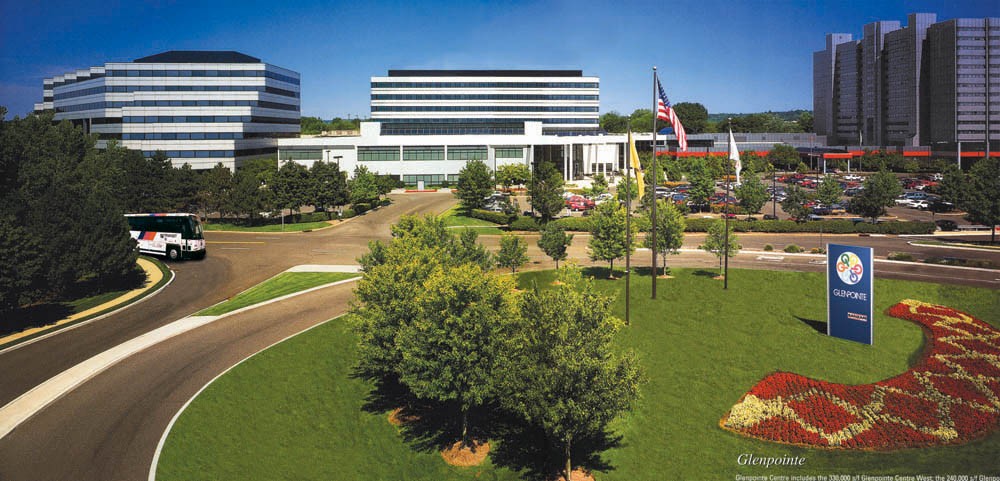 Nitto Americas, Inc. has renewed its lease for 4,866 square feet of office space at Glenpointe, 300 Frank W. Burr Boulevard, in Teaneck. The East Rutherford, N.J.-based Cushman & Wakefield team of Richard Baumstein, Marc Graham and Christian Politan serves as exclusive leasing agent for the Alfred Sanzari Enterprises-owned Glenpointe complex.
"Nitto Americas is one of several off-shore based companies that utilize Glenpointe as a domestic base," said Jerry L. Barta, Alfred Sanzari Enterprises vice-president/director of leasing and marketing. "That speaks volumes for the quality, amenities and location of this premier property. The company had the opportunity to look elsewhere, but Glenpointe was the preferred choice."
Part of the Japan-based Nitto Denko Corp., Nitto Americas is a provider of technology-based products, including everything from energy-related materials, to industrial tapes, to environmental solutions, serving the optronics and life sciences markets. The company utilizes the fifth-floor office as a regional headquarters.
Glenpointe, with its combination of 650,000 square feet of top-flight class A office space and on-site amenities, is a regional hub and home to a broad range of local, national and international companies. The 50-acre complex encompasses Glenpointe Centre West, Glenpointe Centre East and The Atrium at Glenpointe office buildings; the 345-room Marriott at Glenpointe; and the state-of-the-art, 26,000-square-foot Glenpointe Spa & Fitness. Other amenities include a full-service bank, cafeteria, restaurant, wine bar, lounge, covered parking, on-site management, 24/7 security and a variety of services.
Glenpointe's location is also key – it is strategically situated at the intersection of I-80 and I-95, just three miles from the George Washington Bridge, with easy access to New York and New England and such major thoroughfares as the New Jersey Turnpike, Garden State Parkway and Routes 4 and 46, and all area airports.