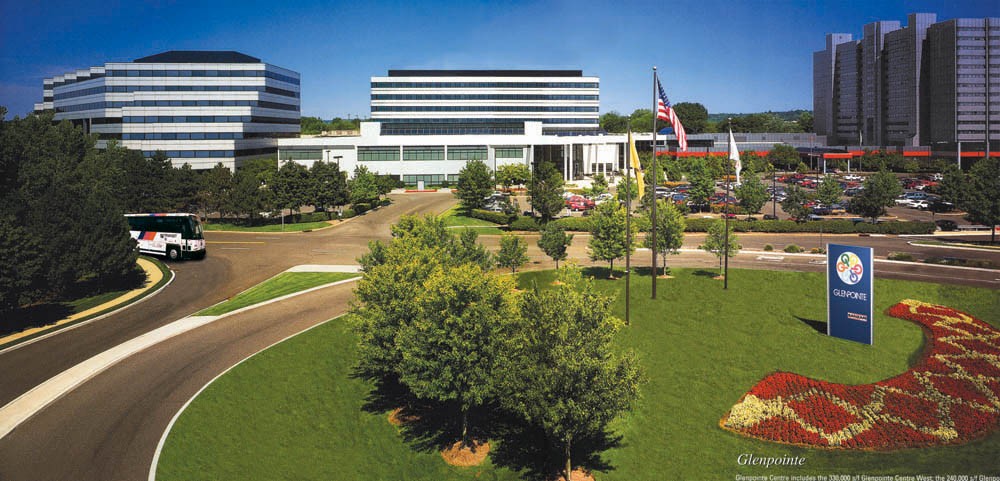 Pharmaceutical manufacturer Kyorin U.S.A. Inc., a subsidiary of Tokyo, Japan-based Kyorin Pharmaceutical Co. Ltd., has renewed its 2,370-square-foot lease at Glenpointe Centre West, located at 500 Frank W. Burr Blvd. in Teaneck. The Glenpointe office campus is owned and operated by Alfred Sanzari Enterprises of Hackensack, N.J.
The transaction was negotiated in-house by Alfred Sanzari Enterprises.
Kyorin U.S.A. Inc. has been a tenant at Glenpointe since 2001, according to Tami Mizuno, the company's treasurer. "Glenpointe is a well-maintained, quality office complex with a location convenient to New York/New Jersey airports and major highways," said Mizuno. "The fact that Glenpointe has a full-service Marriott hotel on-site is a big plus because we often have clients and employees visiting from around the world. We couldn't be more pleased with this location."
Founded in 1923, Kyorin Pharmaceutical Co. Ltd. manufactures and sells prescription medicines, and engages in drug discovery research and development. The company's core products focus on respiratory medicine, otolaryngology, urology and infectious diseases. Kyorin also manufactures and markets consumer health care products.
Glenpointe, with its combination of 650,000 square feet of top-flight class A office space and on-site amenities, is a regional hub and home to a broad range of local, national and international companies. The 50-acre complex encompasses Glenpointe Centre West, Glenpointe Centre East and The Atrium at Glenpointe office buildings; the 345-room Marriott at Glenpointe; and the state-of-the-art, 26,000-square-foot Glenpointe Spa & Fitness. Other amenities include a full-service bank, cafeteria, restaurant, wine bar, lounge, covered parking, on-site management, 24/7 security and a variety of services.
Glenpointe is strategically situated at the intersection of I-80 and I-95, just three miles from the George Washington Bridge, with easy access to New York and New England and such major thoroughfares as the New Jersey Turnpike, Garden State Parkway and Routes 4 and 46, and all area airports.
"This transaction is a clear demonstration that by virtue of its location, design and amenities, Glenpointe is an excellent choice for world-class organizations," said Jerry L. Barta, Alfred Sanzari Enterprises' vice-president/director of leasing and marketing. "We are pleased to have Kyorin U.S.A. Inc. remain a tenant here for years to come."