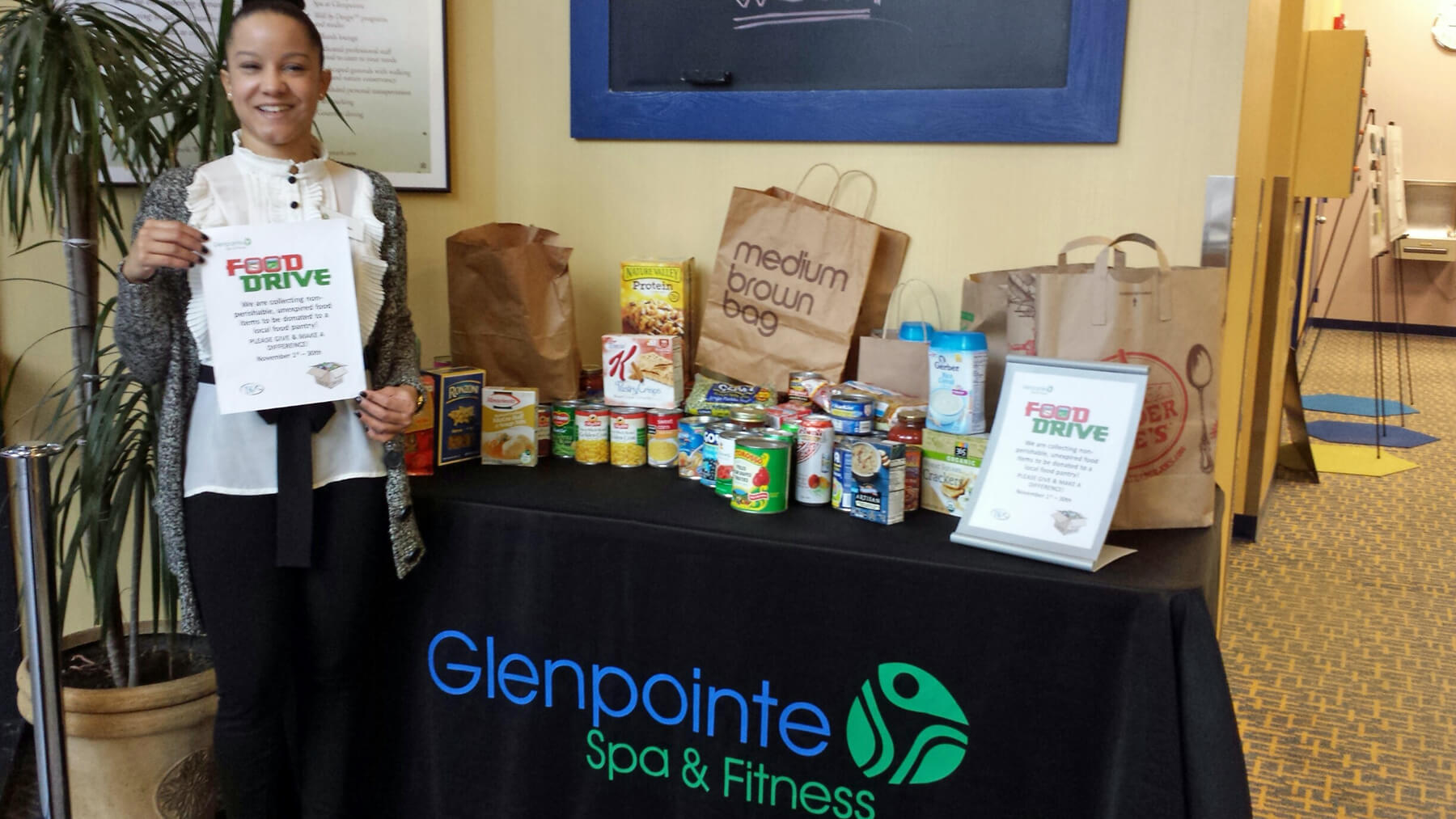 Glenpointe Spa & Fitness in Teaneck recently held a successful food drive to benefit the Community FoodBank of New Jersey (CFBNJ). Employees and members of the 26,000-square-foot health and fitness facility – part of the landmark Glenpointe complex – donated dozens of non-perishable food items to help local families in need. The CFBNJ helps to feed nearly one million hungry people each year throughout the Garden State. Pictured is Yovanka Burgos, receptionist at Glenpointe Spa & Fitness.
Glenpointe, one of northern New Jersey's foremost mixed-use developments, was developed and is owned by Alfred Sanzari Enterprises of Hackensack, N.J. Glenpointe Spa & Fitness, Bergen County's premier health and fitness club, is managed and operated by The Santomauro Group of Hackensack, N.J. For more information about the food drive or Glenpointe Spa & Fitness, contact General Manager Mark Larose at (201) 836-5400 or visit www.glenpointespaandfitness.com.
Founded in 1945 by Alfred N. Sanzari, Alfred Sanzari Enterprises is a second-generation family owned and operated business, and one of New Jersey's foremost real estate developers, owners and managers. The firm is known for the quality design and construction of its buildings, superior hands-on property management and the integrity of its tenant relationships. Many of Alfred Sanzari Enterprises' strategically located office, industrial, residential, retail and hospitality properties are iconic landmarks in their respective markets with a broad range of world-class corporate tenants. The company is headquartered in Hackensack.