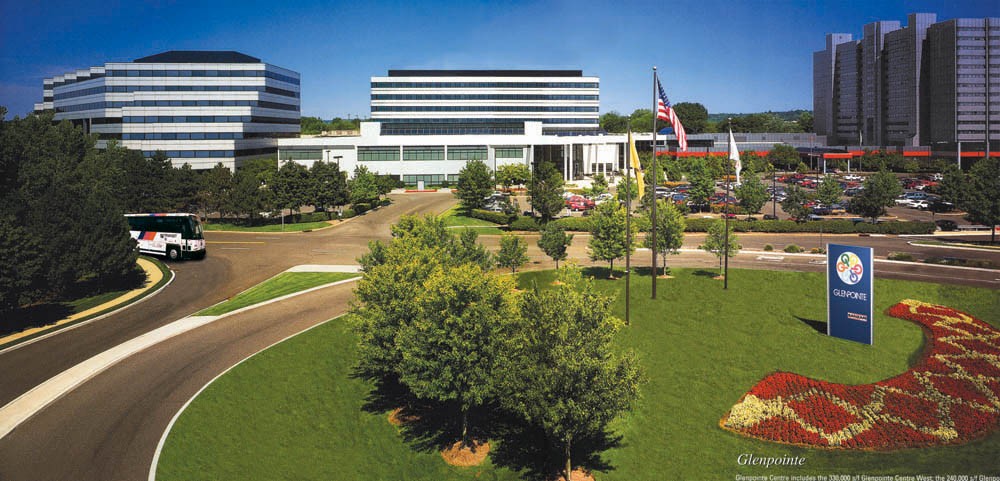 Citing locational advantages and on-site amenities, Evans Chemetics LP has renewed its headquarters lease at Glenpointe, announced Jerry L. Barta, vice-president/director of leasing and marketing for Alfred Sanzari Enterprises of Hackensack. Evans Chemetics occupies 1,836 square feet on the fourth floor of Glenpointe Centre West.
"We are pleased that Evans Chemetics has chosen to remain in place at Glenpointe," said Barta. "Recent leasing activity and strong tenant retention clearly reflect the importance of this location for the international business community."
"This location and proximity to our customers has worked very well for us," said Anthony J. Moschetti, CFO of Evans Chemetics, a manufacturer of organic divalent sulfur chemicals and related products. The company also distributes specialty products produced by parent Bruno Bock of Germany.
"The on-site amenities are very important as well, including the Marriott at Glenpointe, which provides the perfect venue for meetings and overnight guests," he said.
Glenpointe, with its combination of 650,000 square feet of top-flight class A office space and on-site amenities, is a regional hub and home to a broad range of local, national and international companies. The 50-acre complex encompasses Glenpointe Centre West, Glenpointe Centre East and The Atrium at Glenpointe office buildings; the 345-room Marriott at Glenpointe; and the state-of-the-art, 26,000-square-foot Glenpointe Spa & Fitness. Other amenities include a full-service bank, cafeteria, restaurant, wine bar, lounge, covered parking, on-site management, 24/7 security and a variety of services.
Glenpointe's location is also key – it is strategically situated at the intersection of I-80 and I-95, just three miles from the George Washington Bridge, with easy access to New York and New England and such major thoroughfares as the New Jersey Turnpike, Garden State Parkway and Routes 4 and 46, and all area airports.