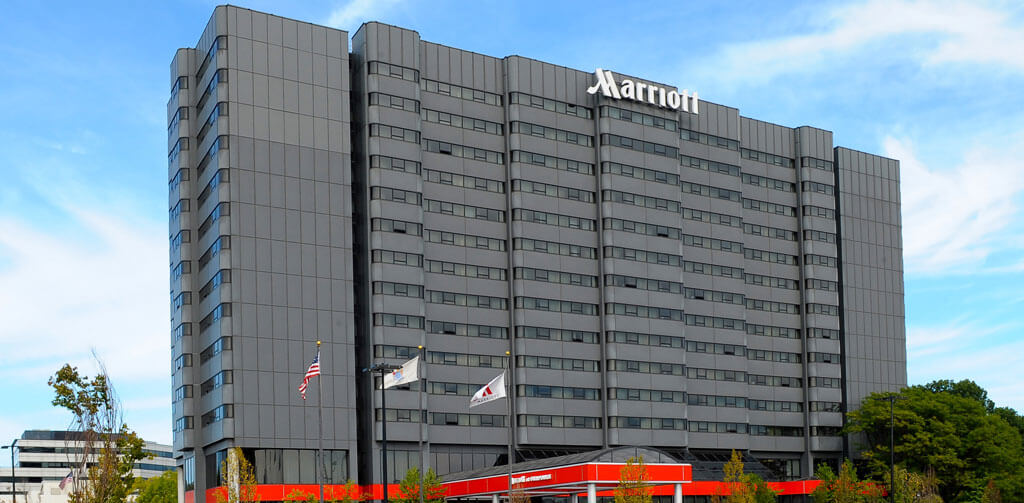 A multimillion-dollar energy infrastructure upgrade is underway at the Marriott at Glenpointe hotel in Teaneck, N.J. Located at 100 Frank W. Burr Blvd., the hotel is part of the landmark Glenpointe complex, one of northern New Jersey's foremost mixed-use developments. Glenpointe was developed and is owned by Alfred Sanzari Enterprises of Hackensack.
Alfred Sanzari Enterprises is participating in the New Jersey Clean Energy Program's (NJCEP) Pay for Performance (P4P) program. Comprised of Existing Buildings and New Construction components, the P4P Existing Buildings program provides incentives to large commercial and industrial customers. Incentives are awarded in installments upon the completion of three project milestones: approval of an energy reduction plan, installation of all recommended measures per plan, and completion of a post-construction benchmarking report.
Whole-building energy improvements underway at the Marriott at Glenpointe include replacing all of the building's mechanical systems with new energy-efficient equipment, upgrading to LED lighting, and installing occupancy sensors throughout the hotel's 353 guest rooms.
Alfred Sanzari Enterprises is partnering with Carrier, an approved provider for the P4P program. Along with financial incentives, the improvements will reduce the hotel's energy consumption by at least 15 percent.
"Throughout our entire portfolio we always are looking for ways to make our properties more energy efficient," said Kelly Buckley, Alfred Sanzari Enterprises' vice-president of property management. "Most of the major equipment at the Marriott at Glenpointe was approaching the end of its useful life and would have been replaced in the next few years. Our decision to participate in the NJCEP's Pay for Performance program truly is a win-win: We are substantially improving the hotel's energy efficiency while taking advantage of some wonderful financial incentives from the state."
According to NJCEP, the P4P Existing Buildings program is designed for commercial and industrial buildings with a peak demand in excess of 200 kW in any of the preceding 12 months. Eligible participants include hotels, casinos, large office buildings, supermarkets, manufacturing facilities, schools, shopping malls and restaurants. Select multifamily buildings with a peak demand of more than 100 kW also are eligible. P4P incentives may cover up to 50 percent of total project costs, or $2 million, whichever is less.
Hotel-Wide Improvements Enhance Guest Experience
These energy upgrades cap off a series of significant aesthetic and capital improvements at the Marriott at Glenpointe. A comprehensive multimillion dollar renovation to the hotel's 353 oversized guest rooms recently was completed and includes new furniture, bathroom fixtures, flooring, increased electrical outlets and USB placement, and luxurious showers. Every guestroom now includes a mini-refrigerator and a safe.
An extensive renovation also transformed the hotel's lobby, ballrooms, restaurants and 26,500 square feet of meeting space. Key to the lobby renovation was the adaptation of Marriott's "Great Room" concept, which incorporates comfortable seating and plenty of room to work, socialize or relax. Last year the Marriott at Glenpointe also celebrated the grand opening of the new M Club Lounge. Located in the hotel's lobby, the M Club Lounge is a place to "work, recharge, connect and relax" for Marriott Gold and Platinum Elite Rewards members, as well as guests who choose to add M Club Lounge access to their reservation.
The full-service Marriott at Glenpointe is managed by Merrillville, Ind.-based White Lodging, one of the fastest-growing, fully integrated independent hotel ownership, development and management companies in the country.