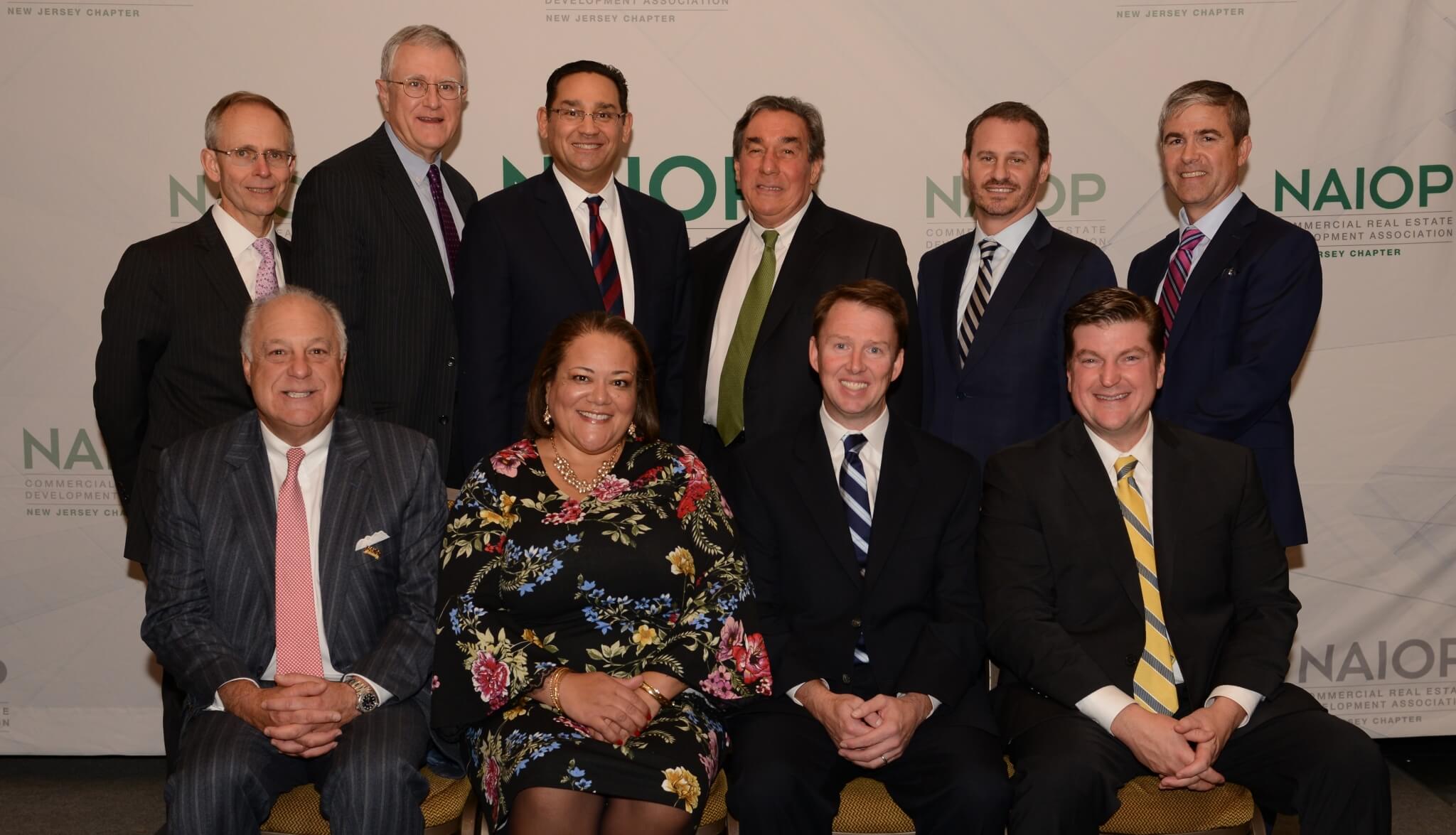 Alfred Sanzari Enterprises announced that its President and Chief Executive Officer, David Sanzari, has been inducted into the NAIOP New Jersey Hall of Fame.
Sanzari was presented with the award at NAIOP New Jersey's Annual President's Award and Hall of Fame Dinner on Monday at the Teaneck Marriot at Glenpointe in Teaneck, N.J.
Sanzari has a storied history in the real estate industry. Since joining the family business in 1970 as a laborer in the firm's construction department, he has built an industry-wide reputation for his commitment to outstanding service and superior construction. Inspired by the strong ideals espoused by his father and company namesake, Alfred Sanzari, David has adhered to the highest standards of integrity and trustworthiness throughout his long and distinguished career in commercial real estate in New Jersey.
"For commercial real estate investors and developers, it can often be far too easy to lose sight of the importance of not just doing business but doing business in a manner that leaves a powerful, positive impact on the industry, your company and, most of all, the communities in which you work," said Ryan Sanzari, Chief Operating Officer of Alfred Sanzari Enterprises. "Throughout his long and distinguished career, David has never lost sight of this high standard which has allowed Alfred Sanzari Enterprises to become one of the state's premier real estate developers and managers. I am deeply honored to work with and learn from David each day and join our entire organization in congratulating him on this well-deserved recognition and honor."
As a NAIOP member for 28 years, Sanzari has demonstrated a commitment to the foundational ideals of NAIOP New Jersey and the betterment of the commercial real estate industry that very few people can claim. Under his leadership, Alfred Sanzari Enterprises has exemplified NAIOP New Jersey's mission statement of improving the professionalism of the individual, the image of the industry and the quality of life in their communities in every project they have pursued or business relationship they have crafted. Inspired to give back to the organization that has deeply impacted his career, for the past several years, Sanzari has hosted NAIOP New Jersey's annual President's Awards at the Alfred Sanzari Enterprises-owned Glenpointe Marriott and has provided significant program support and volunteer talent to the organization over the years.
Active in a wide range of industry, community and civic organizations, Sanzari lends his experience and expertise to several boards at Hackensack Meridian Health.
The NAIOP New Jersey Hall of Fame honors those who have shown exemplary service to the New Jersey Chapter in the areas of leadership, advocacy, community action, member recruitment and retention, committee service, sponsorship and other support. All nominations were reviewed by the Awards Committee, which selected the honorees.
Alfred Sanzari Enterprises is a preeminent family-owned and operated commercial and residential real estate firm with over 73 years of multi-generational development and management experience. Rooted in integrity and driven by innovation, Alfred Sanzari Enterprises is committed to responsible, modern development that enhances the communities in which they work. Alfred Sanzari Enterprises' ownership structure and investment strategy allows unique flexibility in sourcing new projects while strengthening their ownership legacy of existing assets.