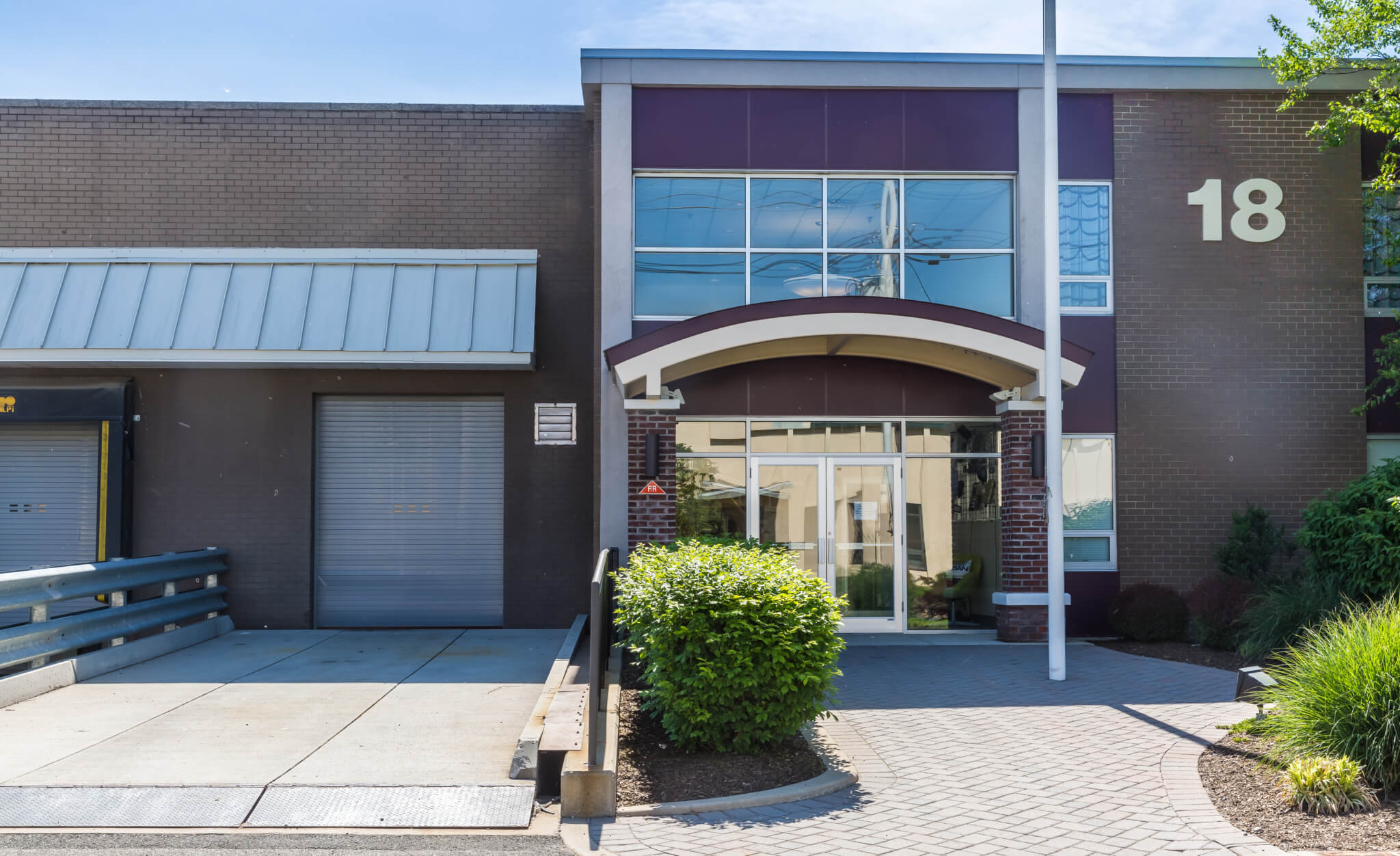 Alfred Sanzari Enterprises announces that ePost Global, Inc. has signed a long-term lease for 41,256 square feet of industrial space at 18 Central Boulevard in South Hackensack, N.J. Stephen Jennings, Vice President of Leasing & Marketing at Alfred Sanzari Enterprises, represented Alfred Sanzari Enterprises, and Jason Fisch of F. Greek Development, Inc., represented ePost Global in the transaction.
Situated in the heart of The Meadowlands Industrial Market and just 11 miles from New York City, 18 Central Boulevard provides unparalleled accessibility to the New York City metropolitan area via nearby major regional transportation arteries such as the New Jersey Turnpike and Interstate 80. In addition to its ideal location, the building was recently renovated bringing it up to modern industrial standards. Upgrades included insulated windows, motion sensor LED warehouse lighting, and newly painted walls and epoxy floors in the warehouse.
Based in Rancho Dominguez, CA, ePost Global provides cost-effective, global delivery solutions through strategically located processing centers throughout the United States. By combining technological and logistical expertise, ePost Global optimizes delivery workflows, enhances visibility for all phases of delivery and simplifies international shipping complexity. ePost Global recognized that the building's modern design, supreme location and endless flexibility made it the ideal location for a Meadowlands area distribution hub.
"While the world was a very different place when 18 Central was built in the early 1970's, its location and flexibility have continued to attract high demand from businesses today," said Jennings. "Its timeless construction paired with our constant focus on maintaining it to the highest standards have only ensured it has stood out as one of the region's premier industrial properties for over 50 years. We welcome ePost Global to 18 Central and look forward to the space providing them with a springboard for continued success for many years to come."
Fabrizio (Pep) Alvear, Vice President of ePost Global added, "As the preferred partner for US e-commerce brands to expand their global reach, we are excited to increase its capacity in the Meadowlands area.  We are fortunate to have found a partner in Alfred Sanzari Enterprises who enabled our expansion into a state-of-the-art facility to support our continued growth."