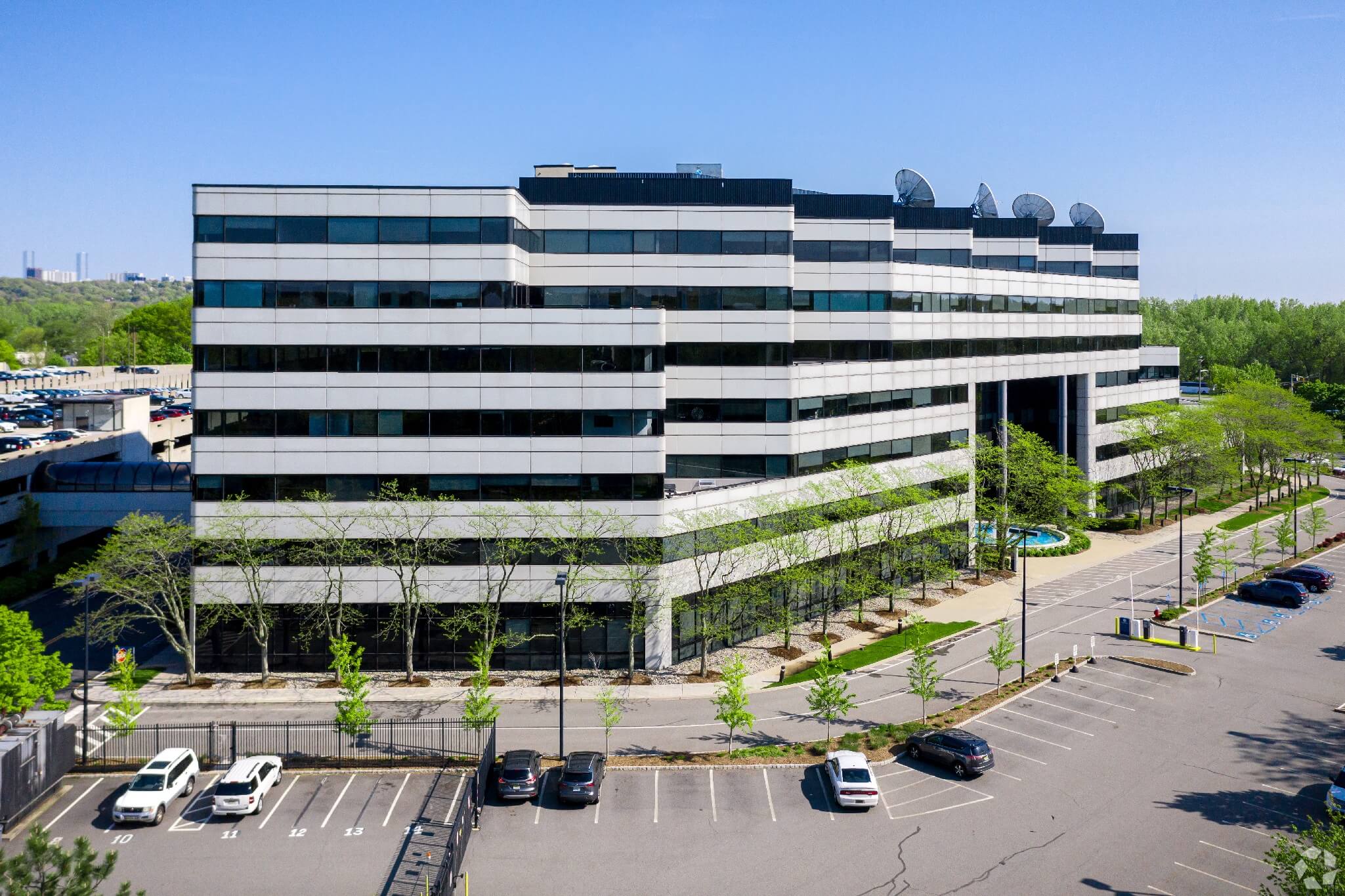 Marks nearly 80,000 square feet in signed leases at the corporate campus in 2022
Alfred Sanzari Enterprises announces that Kolmar Korea has signed a lease for 16,102 square feet of office space for its North American headquarters at Glenpointe Centre West, part of the company's iconic northern New Jersey Glenpointe corporate campus located in Teaneck, N.J. Alfred Sanzari Enterprises was represented by Newmark's Jeff Schotz, Peter Rossi, Dan Reider, Peter Kasparian, and David Simson and Elaine Lim of Keller Williams Commercial represented Kolmar.
Established in 1990, Kolmar Korea is the number one original design manufacturing solution and platform service provider in South Korea with a focus on cosmetics, pharmaceuticals, and health-functional foods. Kolmar and its affiliates' offices and manufacturing locations across South Korea, China, Canada, and the United States provide end-to-end service for its clients from trend direction, formula innovation, product development, packaging and manufacturing to logistics management powered by its global, industry-leading technology and quality control systems compliant with CGMP regulations.
As we sought to find a new location for our North American headquarters, it was immediately clear that there was no destination quite like Glenpointe in the metro NYC market," said Jason Lee, CFO of Kolmar USA. "We are confident that Glenpointe will be the perfect place to inspire and engage our employees and clients as we seek to grow our North American business in the years to come."
The new lease with Kolmar builds upon Alfred Sanzari Enterprises' strong leasing activity at the 670,000-square-foot Glenpointe corporate campus in 2022. Since the start of the year, the firm has negotiated 79,868 square feet of leases with a wide range of companies including Leica Camera, Axia Women's Health, Agam Capital Management, and Moroch Partners, Inc.
Carolina Gutierrez, Leasing and Marketing Manager for Alfred Sanzari Enterprises added, "Workplaces today must be flexible and provide a unique environment for companies. Employees are now expecting an elevated office experience that combines a wide range of amenities paired with a high degree of flexibility and convenience that is often hard to find in the market. We are deeply proud of the corporate experience that we have cultivated at Glenpointe and its continued standing as northern New Jersey's premier workplace for today's workforce."
Focused on providing a unique work-play-stay experience for employees at the dozens of companies that call the campus home, Glenpointe combines adaptable class-A office space with a slate of diverse amenity offerings that are unmatched in the market.
The campus boasts the 26,000-square-foot Glenpointe Fitness Center, a 22,000-square-foot multi-purpose outdoor amenity space, 700 hotel rooms across three on-site hotels, ample casual and fine dining options, an on-site full-service Starbucks, abundant covered parking and 24/7 security. Alfred Sanzari Enterprises also recently introduced FLEX Powered by Glenpointe, a 5,300-square-foot flexible coworking space tailored to the needs of today's small businesses.
Further enhancing the tenant experience is Glenpointe's partnership with Better Spaces, a robust tenant engagement service that operates via The Pointe, an on-site community lounge, as well as virtually through the Better Spaces app, to offer tenants over 40 programs and classes per week.
Glenpointe currently has a range of spaces available from 976 square feet up to full-floor spaces of 52,000 square feet. Experience firsthand why Glenpointe is considered the tri-state area's preeminent corporate campus by booking a tour with Jeff Schotz of Newmark at 201-460-5152 or jeff.schotz@nmrk.com.