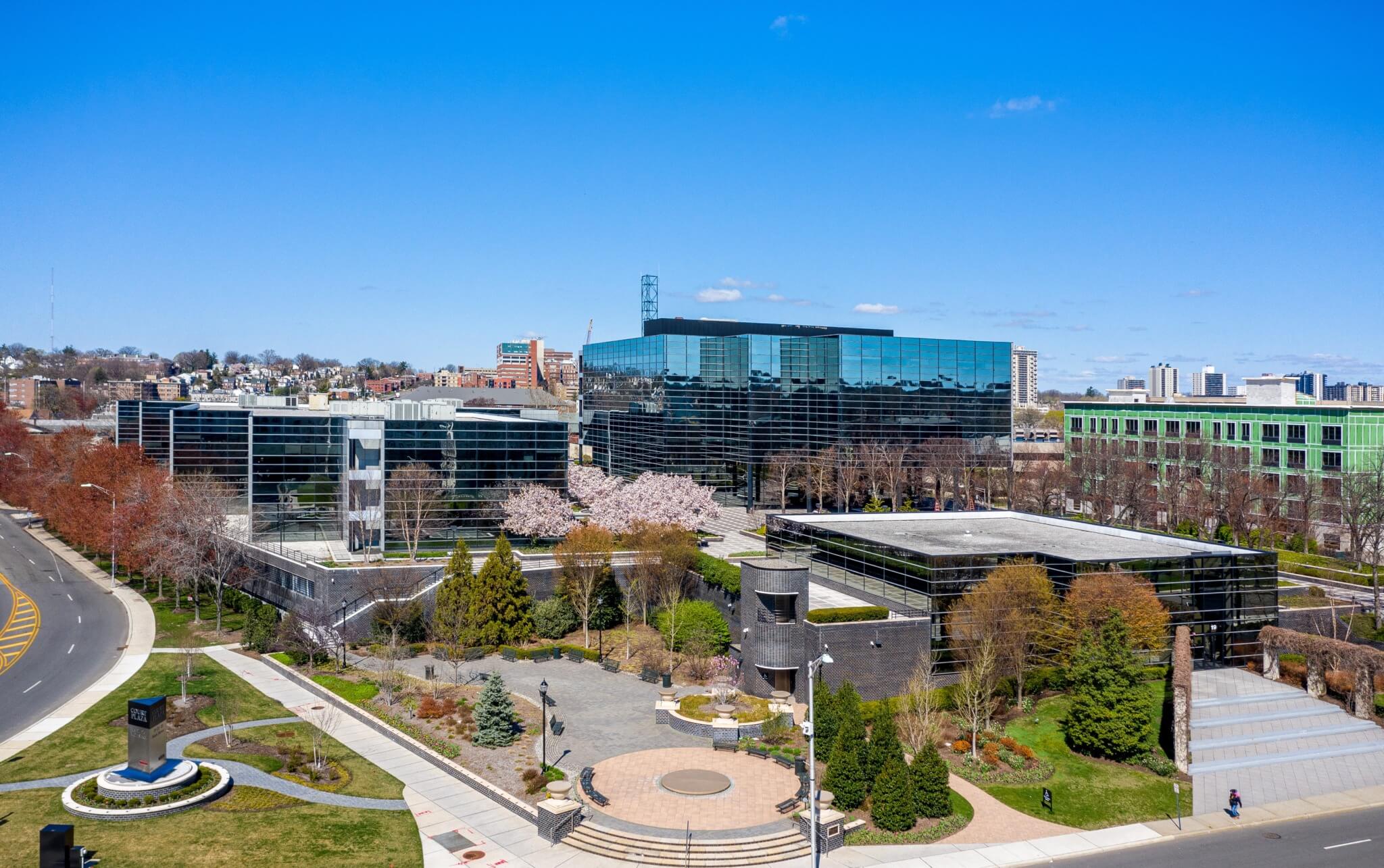 Alfred Sanzari Enterprises announces that Archer & Greiner P.C. has signed a renewal for 22,382 square feet of office space at Court Plaza South located at 25 Main Street in Hackensack, N.J. Alfred Sanzari Enterprises was represented by its Vice President of Leasing and Marketing Stephen Jennings and Archer was represented by Jack Fatigati of Morford & Dodds Realty.
Archer, a tenant at Court Plaza since 2005, is one of New Jersey's largest law firms providing an array of corporate, transactional, litigation and regulatory services across a broad range of industries.  Throughout its more than 90-year history, Archer's highly skilled attorneys have maintained a reputation for providing superior client service and legal counsel, which enables the firm to distinguish itself among its peers.
Located directly across from the Bergen County Courthouse and Administrative Complex, Court Plaza's 335,000 square feet of Class-A office space has become the preferred home for professional services companies like Archer in Bergen County. In addition to its highly strategic location in the heart of Hackensack, the three-building complex boasts 100 percent covered parking and easy access to Interstate 80, Routes 4, 17 and 46, the New Jersey Turnpike and the Garden State Parkway. The ease of access, coupled with on-site property management and ownership, a full-service cafeteria, a fully equipped fitness facility, a large common conference room, an on-site bank, on-site shoeshine/repair, dry cleaning, and car detailing services ensures that the tenant experience at Court Plaza is unparalleled in the local market.
"We're grateful to be able to build upon the relationships we've maintained at Court Plaza with Alfred Sanzari Enterprises through this latest renewal," said Christopher R. Gibson, President of Archer. "Knowing that we have a landlord who is as committed to our business' success as we are ensures we have the foundation needed to continue to provide the high level of client service that has become synonymous with the Archer name."
Steve Jennings added, "We are proud to be continuing our long-standing relationship with Archer at Court Plaza. This renewal not only speaks to the property's distinct ability to meet the needs of its tenants but our relationship-focused approach to property management which creates an unrivaled office experience for each of our tenants."
Court Plaza currently has a number of office suites available for lease ranging in size from 462 to 11,684 square feet. For more information on leasing opportunities at the Court Plaza, please contact Steve Jennings at (201) 968-4819  or sjennings@sanzari.com.