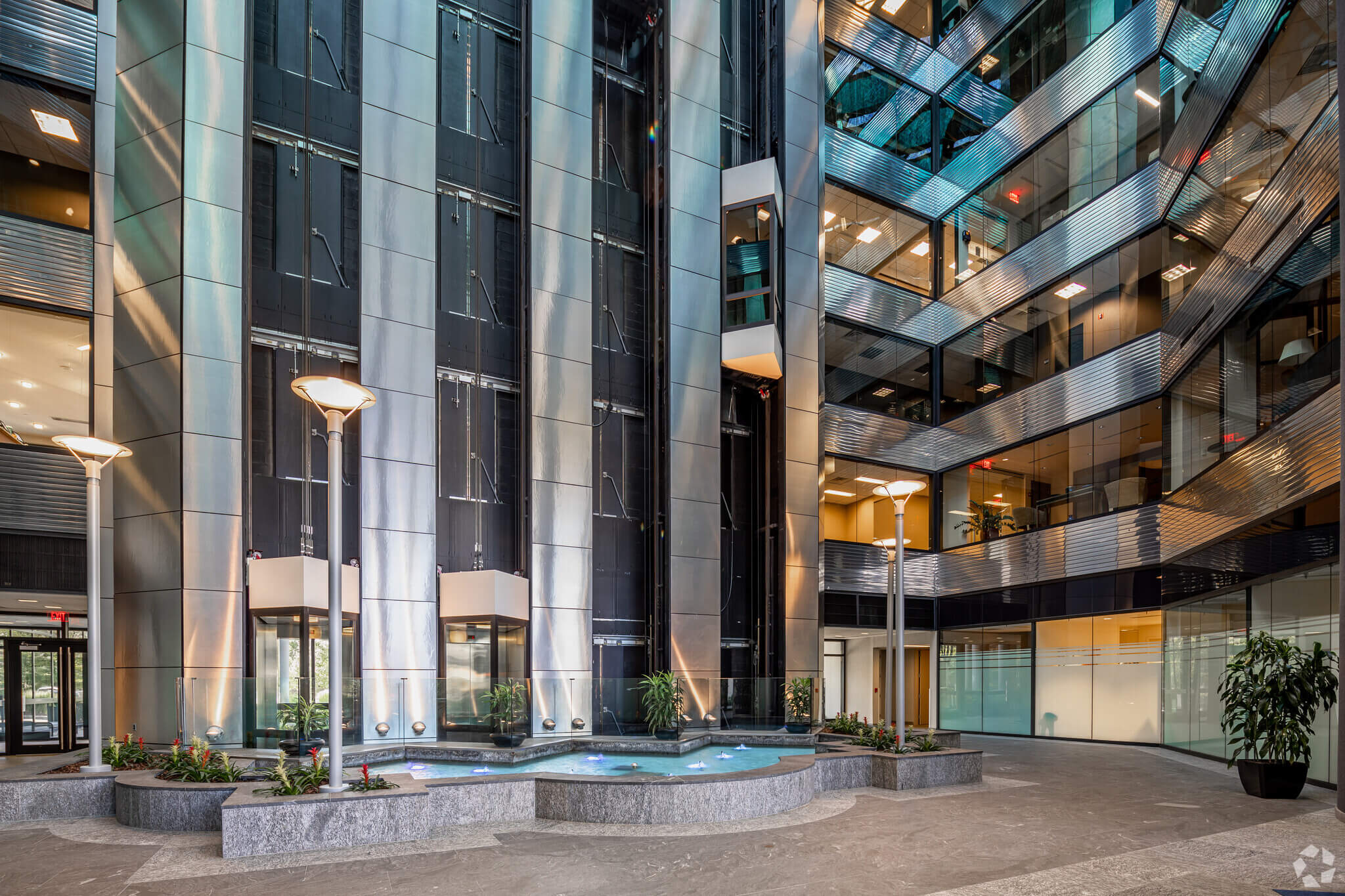 Landmark corporate campus continues to see significant leasing activity as companies plan for return to work
Alfred Sanzari Enterprises announces that Dudley, Inc. has leased 4,426 square feet of office space at its iconic northern New Jersey corporate campus, Glenpointe, located at 300/400/500 Frank W. Burr Boulevard in Teaneck, N.J. The new lease with Dudley, Inc. brings the total new leasing activity at Glenpointe to 81,572 square feet through the first five months of 2021.  Newmark's Jeff Schotz, Peter Rossi, Dan Reider, Peter Kasparian and David Simson represented Alfred Sanzari Enterprises and Derek DeMartino of JLL represented Dudley, Inc. in the transaction.
Dudley, Inc. will join Cherrystone, a global leader in philatelic auctions who Alfred Sanzari Enterprises welcomed to a 2,569-square-foot space in March, as the two newest tenants at Glenpointe.  In addition to the new leases with Dudley, Inc. and Cherrystone, Alfred Sanzari Enterprises recently announced a 49,577 renewal with Phibro Animal Health Corporation as well as a 10,600-square-foot renewal and expansion with Treetop Development, a 7,300-square-foot renewal and expansion with The Russell Berrie Foundation, and a 7,100-square-foot renewal and expansion with Eastern Fish Company.
"As we see companies determining how they will transition back to the physical workplace in the months ahead, it is clear that office properties built around promoting enhanced collaboration, employee satisfaction and wellbeing will be key considerations as they formulate their plans," said Carolina Gutierrez, Manager, Leasing and Marketing at Alfred Sanzari Enterprises. "The strong leasing activity we have already seen through the first four months of 2021 showcases how amenity-rich, well-located and flexible spaces like Glenpointe will be critical components in the return to work. We anticipate that the demand from tenants of all kinds for these types of properties will only increase in the months to come."
Designed around providing an unmatched work-play-stay experience for employees, the 670,000-square-foot Glenpointe campus includes the 26,000-square-foot Glenpointe Fitness Center, 700 hotel rooms across three on-site hotels, casual and fine dining options, an on-site full-service Starbucks, abundant covered parking and 24/7 security. Further enhancing the tenant experience is Glenpointe's partnership with Better Spaces, a robust tenant engagement service that operates via The Pointe, an on-site community lounge, as well as virtually through the Better Spaces app, to offer tenants 40 programs and classes per week.
Having recently undergone a robust, campus-wide capital improvement strategy, Glenpointe's extensive renovations include redesigned breakout/common areas, upgraded lighting throughout common areas and a revamped outdoor area, The Green, transforming it into a 22,000-square-foot multi-purpose outdoor amenity space complete with new stonework, seating areas and greenery, surrounding the campus' iconic fountain.
Tavie McLaughlin of Dudley, Inc. added, "We prioritized accessibility, amenities and adaptability in our search for office space in the New York City metro region. Despite many options in the market, we found that there was no property able to offer the ideal blend of all three quite like Glenpointe. We look forward to joining the Glenpointe community and experiencing all that the campus has to offer in the months to come."
Glenpointe currently has a range of spaces available from 1,600 square feet up to full floor spaces. Experience firsthand why Glenpointe is considered the tri-state area's preeminent corporate campus. Contact Jeff Schotz of Newmark at 201-460-5152 or jeff.schotz@ngkf.com to book a tour today.