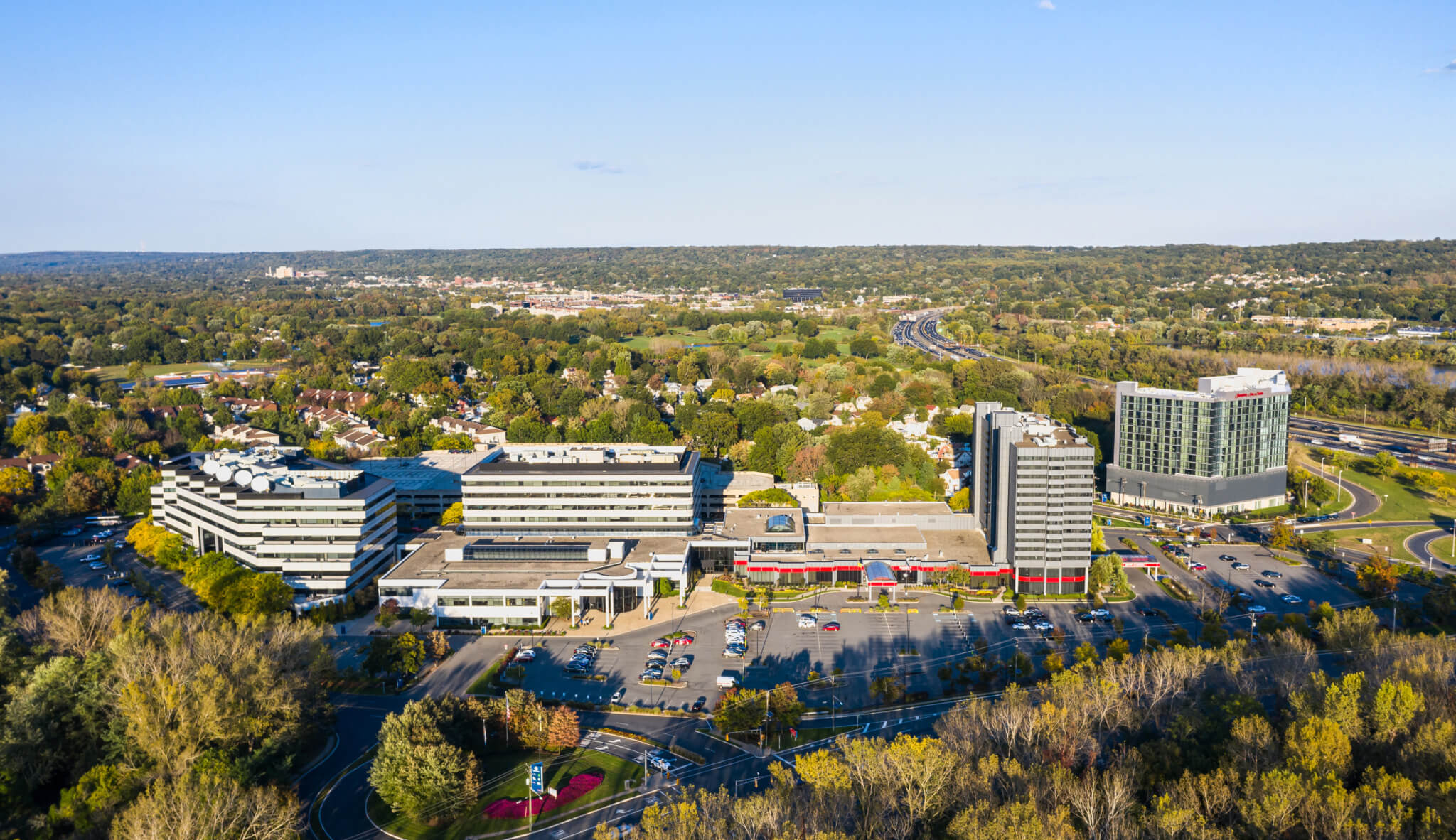 Alfred Sanzari Enterprises announces that Axia Women's' Health has signed a lease for 2,724-square-feet of medical/office space at Glenpointe, the company's iconic northern New Jersey corporate campus located in Teaneck, N.J. Alfred Sanzari Enterprises was represented by Newmark's Jeff Schotz, Peter Rossi, Dan Reider, Peter Kasparian and David Simson while Cresa's Jonathan Marks and Dennis Gralla represented Axia Women's Health.
Axia Women's Health is a community of caring, connected, progressive health professionals committed to giving women more. Axia connects women to a wide spectrum of in-person and online care focused on innovative technologies and treatments. Axia Women's Health will utilize its new space at Glenpointe for an OB/GYN medical practice that includes general gynecologic care, high-risk pregnancy management, infertility testing and treatment, and minimally invasive gynecologic surgeries.
"Providing comprehensive and accessible healthcare to women is at the core of our mission," said Will Vasquez, Director of Operations with Axia Women's Health, "Across the Axia network, our well-located care centers ensure we can easily reach women in need of care. Glenpointe is a prime destination for our newest care center due to its convenient location and wide range of on-campus amenities."
Glenpointe is a 50 acre, 670,000-square-foot corporate campus. Focused on providing a unique work-play-stay experience for employees at the dozens of companies calling the campus home, Glenpointe combines adaptable class-A office space and a slate of diverse amenity offerings that are unmatched in the market.
The campus boasts the 26,000-square-foot Glenpointe Fitness Center, a 22,000-square-foot multi-purpose outdoor amenity space, 700 hotel rooms across three on-site hotels, ample casual and fine dining options, an on-site full-service Starbucks, abundant covered parking and 24/7 security. Further enhancing the tenant experience is Glenpointe's partnership with Better Spaces, a robust tenant engagement service that operates via The Pointe, an on-site community lounge, as well as virtually through the Better Spaces app, to offer tenants over 40 programs and classes per week.
Carolina Gutierrez, Leasing and Marketing Manager for Alfred Sanzari Enterprises added, "Our goal at Glenpointe has always been to provide tenants and those who visit our campus with an experience that can't get anywhere else. In order to accomplish that, we believe in finding a diverse array of tenants that help to offer unique services to the surrounding communities. We're thrilled to welcome Axia into Glenpointe and cannot wait to see the positive impact they have on the community."