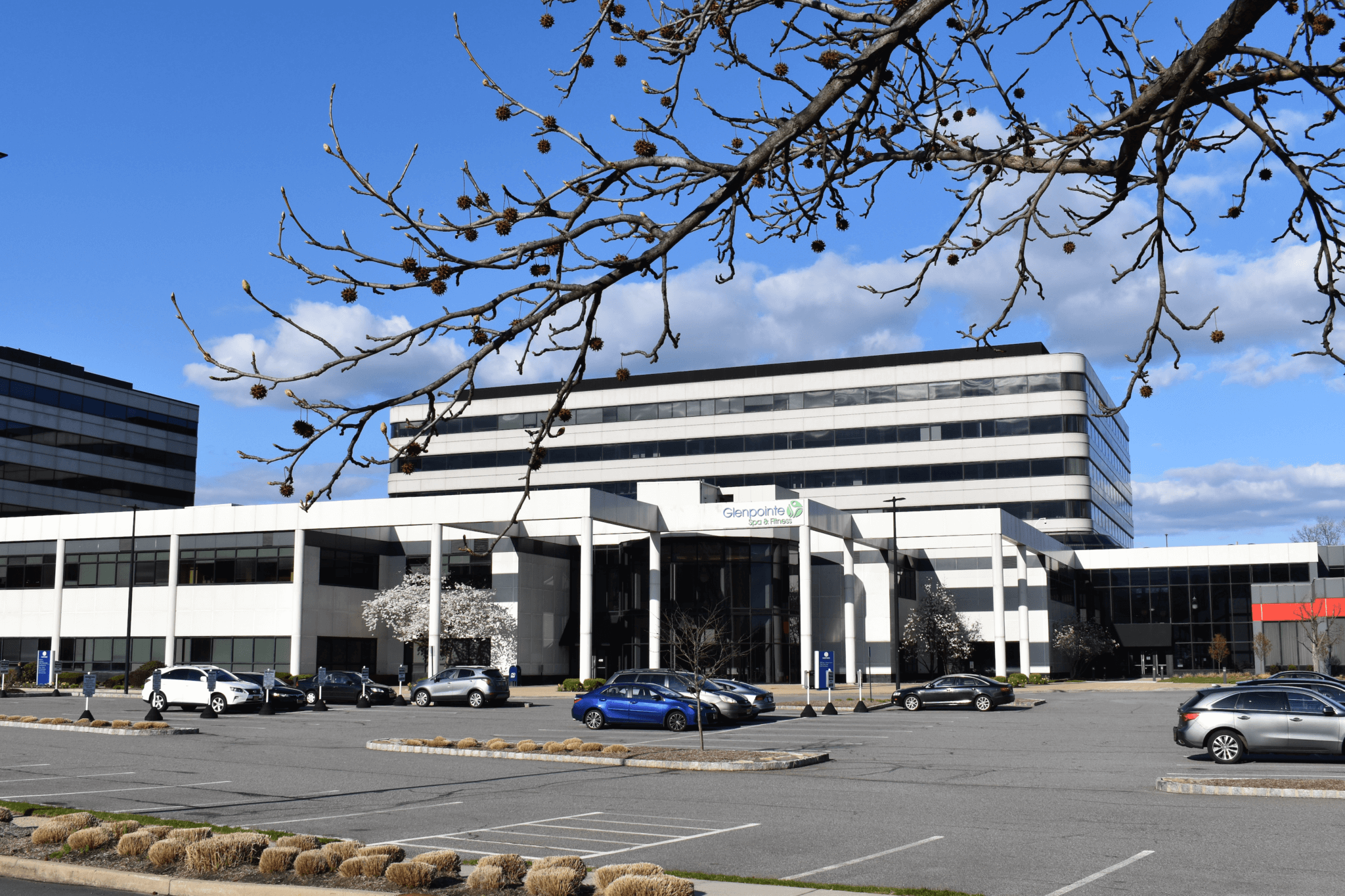 Alfred Sanzari Enterprises announces a lease expansion with Interstate Waste Services, Inc., to bring its total office space to nearly 18,000 square feet at Glenpointe Centre East, part of the company's iconic northern New Jersey Glenpointe corporate campus located at 300 Frank W. Burr Boulevard in Teaneck, N.J. Alfred Sanzari Enterprises was represented by Newmark's Jeff Schotz, Peter Rossi, Dan Reider, Peter Kasparian and David Simson and Interstate Waste Services, Inc. was represented by Andrew Zezas of Real Estate Strategies Corporation.
A tenant of Glenpointe since 2013, Interstate Waste Services Inc. (IWS), is one of the nation's fastest-growing waste collection and recycling firms. With over 30 locations across New Jersey and the greater New York City metropolitan area, the firm provides solid waste and recycling services for businesses with a deep focus on leveraging proven and innovative technology to reduce the impact of waste generation on the environment. The company's significant growth in recent years required additional space to support the needs of its customer service team.
"During our time at Glenpointe, our firm has experienced an exciting amount of growth as we continue to serve businesses and clients in need of waste removal and management services," said Brian Giambagno, Chief Financial Officer of Interstate Waste Services, Inc. "We were happy to work with Alfred Sanzari Enterprises to expand our footprint at Glenpointe and better align our space with our business' growth goals."
The expansion of IWS's lease builds upon Alfred Sanzari Enterprises' strong leasing activity at the 670,000-square-foot Glenpointe corporate campus since 2022. Since the start of last year, the firm has negotiated nearly 100,000 square feet of leases and expansions with a wide range of companies including Leica Camera, HK Kolmar and Univision.
"We take a tremendous amount of pride in our retention of long-term tenants across our portfolio," said Carolina Gutierrez, Leasing and Marketing Manager for Alfred Sanzari Enterprises. "At Glenpointe, businesses of all shapes and sizes can find space that fits their immediate needs while also realizing the opportunity to grow and expand into additional space in the future. We're thrilled to see Interstate Waste Services find success at Glenpointe and are here to support them through their continued growth."
Glenpointe combines adaptable class-A office space with a slate of diverse amenity offerings to provide employees at the dozens of companies that call the campus home a unique work-play-stay experience that is unmatched in the market. The campus boasts the 26,000-square-foot Glenpointe Fitness Center, The Green, a 22,000-square-foot multi-purpose outdoor amenity space, The Pointe, an on-site community lounge, 700 hotel rooms across three on-site hotels, several casual and fine dining options including an on-site full-service Starbucks and Marketplace, An Urban Eatery, a modern dining hall featuring a range of seasonal menu offerings, abundant covered parking and 24/7 security.
Glenpointe currently has a range of spaces available from 1,550 square feet up to full-floor spaces of 52,000 square feet and a contiguous block in excess of 95,000 square feet. Experience firsthand why Glenpointe is considered the tri-state area's preeminent corporate campus today. Contact Jeff Schotz of Newmark at 201-460-5152 or jeff.schotz@nmrk.com to schedule a tour.