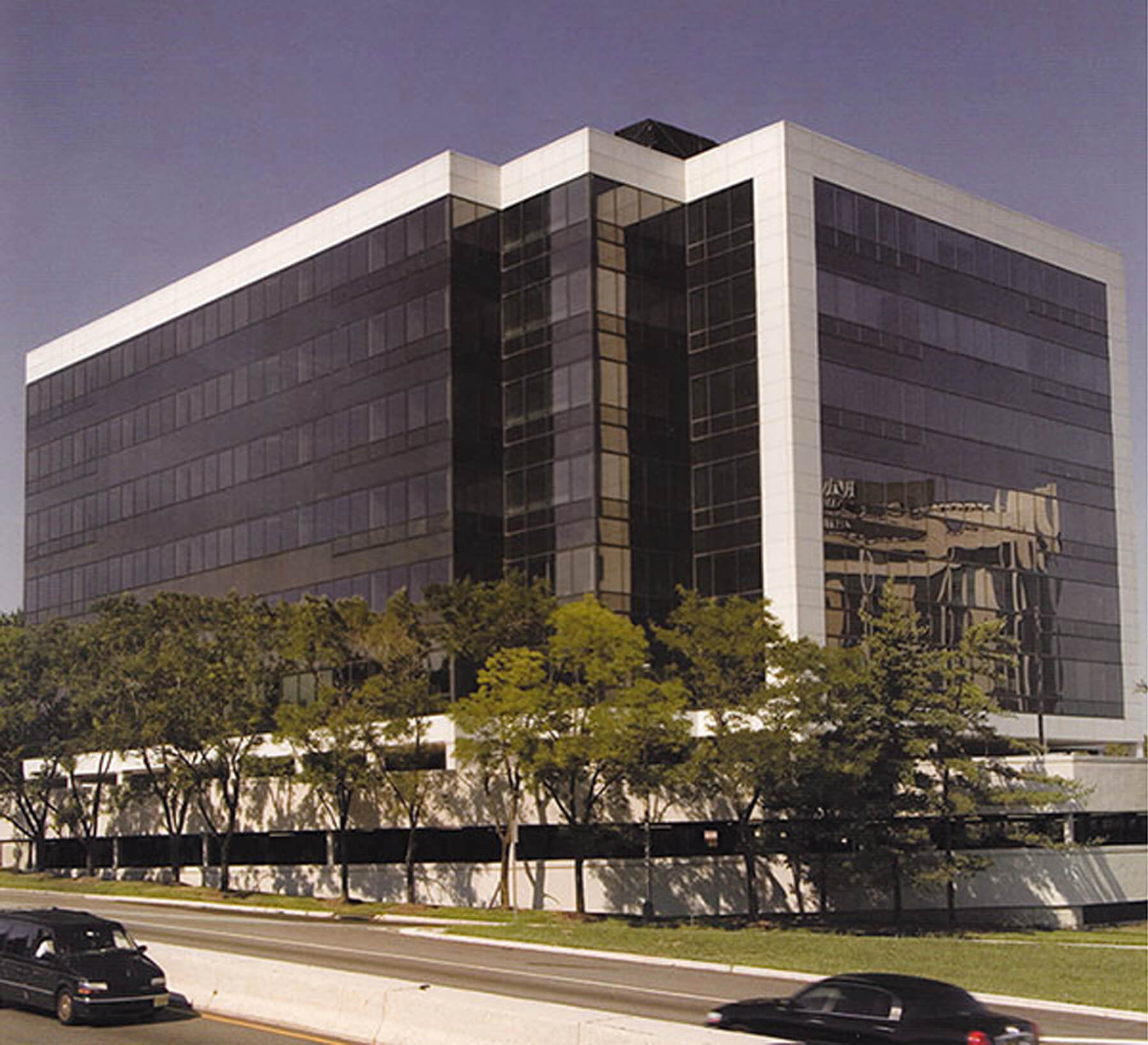 Amfine Chemical Corporation and ADEKA USA Corporation – a strategic joint venture of ADEKA Corporation and Mitsubishi Corporation – have leased 10,500 square feet of headquarters office space at Heights Plaza in Hasbrouck Heights, N.J. The Class A office building, located at 777 Terrace Ave., is owned and managed by Hackensack-based Alfred Sanzari Enterprises.
The transaction was negotiated in-house by Alfred Sanzari Enterprises. Frank Recine of Newmark Grubb Knight Frank represented the tenant.
Founded in 1994, Amfine Chemical Corporation is a manufacturer and marketer of a variety of specialty plastic additives. ADEKA USA, founded in 2004, markets a wide variety of ADEKA LTD's products. The companies are relocating their New Jersey headquarters to Heights Plaza from Upper Saddle River and Hackensack, according to M. Jay Kolaya, vice-president of operations.
"After evaluating various options, we determined that Heights Plaza was an excellent fit," he said. "We are an international company with many visitors from abroad, and the building's location – in proximity to local airports, New York City, restaurants and hotels – was very attractive to us. This new office space will allow room for future growth, while our employees benefit from Heights Plaza's amenities and convenient Bergen County address."
Heights Plaza offers 200,000 square feet of office space on six floors. The building is located at the intersection of I-80 and Route 17, just minutes away from the George Washington Bridge and in close proximity to Route 46, the New Jersey Turnpike and Garden State Parkway. Amenities include abundant covered parking, on-site property management, an on-site cafeteria, a security/concierge center and Manhattan skyline views. Heights Plaza is located across from the Hilton Hasbrouck Heights hotel and within two miles of Teterboro Airport.
Current space availabilities at Heights Plaza range from 2,500 square feet to 32,000 square feet.
"Heights Plaza is a quality office building in a highly visible Bergen County location at the intersection of I-80 and Route 17," said Stephen C. Jennings, Alfred Sanzari Enterprises' vice-president of leasing and marketing. "These attributes, along with recently completed capital and aesthetic improvements – including common area upgrades, bathroom renovations, roof and HVAC unit replacements, and refurbishments to the parking garage and elevators – are among the many advantages to tenancy here. We are pleased to welcome Amfine Chemical Corporation and ADEKA USA to our tenant roster, and look forward to serving their real estate needs for years to come."