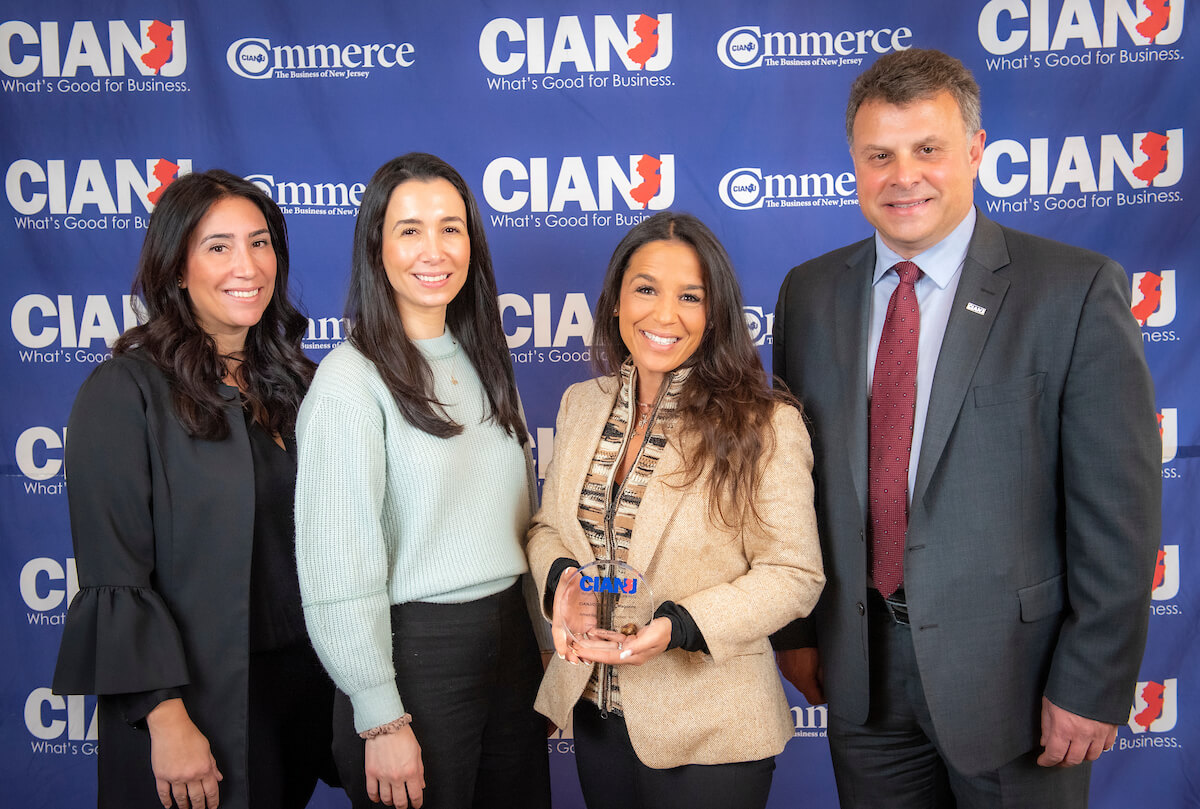 The Alfred N. Sanzari Family Foundation, a non-profit organization dedicated to improving communities across the Northeast, is proud to announce it has received a Silver Award in the Raising Money Category at the Commerce and Industry Association of New Jersey (CIANJ) and COMMERCE Magazine's 2022 Companies that Care Award Reception held on March 23rd at Nanina's in the Park in Belleville, N.J.
Held annually, the Companies That Care Awards Reception pays tribute to the kindness and generosity of New Jersey's business community. Forty-four companies, including leading manufacturers, retailers, hospitals, banks and colleges and universities, were honored at the reception, attended by more than 100 business executives.
The ANS Family Foundation was recognized for its work in donating over $2 million to various organizations with a special preference for patient care and Parkinson's disease, local education programs, and programs that assist disadvantaged populations such as shelters/housing, and services for women and children in need throughout northern New Jersey and surrounding communities. The ANSFF has also recently expanded its impact across the region through a new grant program established in 2020. Since the program's founding in 2006, the ANS Family Foundation has awarded 22 grants totaling $130,000 to a range of organizations across northern New Jersey.
"It's a humbling honor to be recognized at the Companies that Care Award Reception," said Dana Jareck, member of the Alfred N. Sanzari Family Foundation Board of Trustees. "We are proud to be included among the dozens of organizations making a tremendous difference in our state and we are excited to build upon our success as we continue to support the organizations we hold near and dear."
"Giving back and helping those in need is a part of the culture for all of the companies and organizations we are honoring," said Anthony Russo, President of CIANJ. "We are glad that we can showcase all of their good works and honor them for their commitment to service even through the last two years while dealing with the global pandemic," Russo added.
CIANJ is a statewide business advocacy organization, representing more than 900 corporate members from every industry sector. The organization asked the business community to share stories of its philanthropy. Their stories became a special section of the March issue of COMMERCE Magazine that was also distributed digitally.
This year's winners were selected by a blue-ribbon panel of judges which included CIANJ board members John Corcoran, President & COO, D'Alessandro, Inc., Cindy Myer, President, Ridgewood Moving Services and Peter Webster, Resident Managing Director, AON Insurance.